Millions more endorse our powerful open letter
December 11, 2014 by Staff Reporter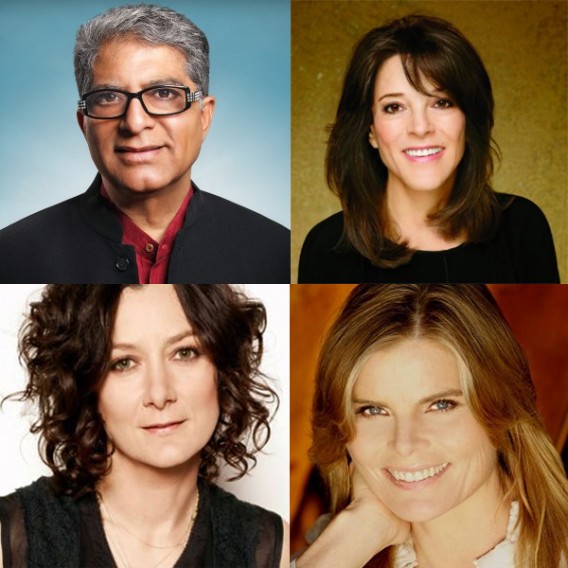 It hardly seems possible that our Letter from America initiative was launched just a month ago.
The powerfully written and fully referenced document details the problems and challenges that American farmers, consumers and others have faced over the nearly two decades since the first commercialised genetically engineered crops were planted.
It's a citizen to citizen action where US citizens alerting those in the UK and the rest of Europe to the kind of future they can expect if they embrace GMOs the way the US (and indeed the rest of the America's where the majority of GMO crops are grown and consumed) has.
At launch in November 2014, the Letter had been signed by groups and individuals representing some 57 million Americans. It was delivered to Downing St, published as a full page ad in the Times and advertised in a giant digital billboard at London's Waterloo – Europe's busiest railway station.
Post publication we have continued to invite endorsements from groups but also individual citizens in the US – and we've had some real successes. From the initial 135 signatories – the list has grown to tremendously. We now have 2545 signatories to the letter representing some 58,959,107 individuals.
Celebs join in
In addition to concerned citizens from across the US, we have also attracted some very high profile people including Mariel Hemingway, Deepak Chopra, Sara Gilbert and Marianne Williamson.
They join our charter signatories such as Susan Sarandon, Daryl Hannah, Frances Fisher, Tommy Hilfiger and Robert Kennedy Jr (among others).
Says Deepak Chopra: "GMO foods are becoming a predominant supply of our food, interfering with hundreds of millions of years of biological evolution on our planet. Multinational interests and special interest business entities are basically claiming ownership of all of life, Our house is burning, spaceship earth going around the sun, is in peril and we are all passengers in this ship. If we create artificial life now by interfering with the process with genetically modified organisms, that will affect everything from flora to fauna, to our plants, to our trees. The only thing that can save us at this moment is a mass shift in the collective consciousness. Let's create a critical mass for a more peaceful, just, sustainable, healthier and happier planet."
Mariel Hemingway adds:  "There are major concerns about the short and long term impacts of GMOs on human and animal health. I'm very concerned about any food I put into my body, and I wouldn't want to ingest something if I didn't know where it came from. The fact that Monsanto is spending so much money to make sure GMOs are not labeled and to keep people uninformed should make everyone concerned about the impact GMOs can have on our bodies."
In the UK The Letter from America is part of a larger campaign to reignite grassroots interest and involvement in the issue of GMOs here and UK visitors to the website will be encouraged to send the letter to their elected representatives with their own concerns as well as help spread the word more widely throughout the UK. It has already generated some 150 letters to MPs.