IFOAM – Organics International signs the The Letter from America
February 23, 2015 by Staff Reporter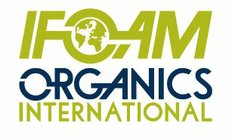 The North American office of IFOAM – Organics International has today announced that is has signed on to 'The Letter from America',
With offices and networks across the globe, IFOAM ensures that the organic voice is heard on both a regional and global level. Its work focuses on the worldwide adoption of ecologically, socially and economically sound systems that are based on principles of Organic Agriculture.
In a world where GMOs are steadily gaining traction, organic agriculture represents a proven, sustainable alternative in food production.
Signed by groups and individuals representing 57 million members and supporters at its launch, the Letter continues to gather momentum; its current representative signature count is more than 60 million.
Now that the EU has devolved the decision of whether to grow GMOs or not to individual Member States, the Letter stands as a timely reminder to farmers throughout Europe, and to consumers, of what is at stake if we forge ahead with plans to adopt GMOs.
Amongst the problems of GMOs highlighted in the Letter, that GM crops have never delivered on their promises to increase yields and profits or to decrease pesticide use. In fact, they have done the opposite with the cost of growing GM crops now greater than conventional crops in the US and pesticide use 24% higher amongst GM farmers than non-GM farmers planting the same crops.
GM agriculture is a direct threat to organic farmers whose fields can be contaminated by both seed and pesticide drift from adjacent GM farms. This threat extends right through to integrity of organic products, which many consumers buy specifically to avoid GMOs. In fact recent polls show that 45% of Americans buy organic food in their weekly shop.
Commenting on the decision to sign, David Gould, our North America representative and Value Chain Facilitator said 'The irresponsible environmental release of GMOs continues to cause significant ecosystem damage. 'IFOAM – Organics International' therefore calls for policy reform to ensure the common good, and encourages consumers to demand and proactively support non-GMO supply chains. We must stand together to bring society on a path toward truly sustainable agriculture – one based on organic practices supported by state-of-the art technical innovations that respect the Principles of Organic Agriculture.'
Pat Thomas, Director of the campaigning group Beyond GM, which initiated the Letter, said "We are so pleased to welcome IFOAM – Organics International to the list of influential signatories to the Letter from America. As an organization with organic principles at its very heart, IFOAM and its members in the US and Canada – as well as worldwide – exemplify how sustainable agricultural practices are working right now to help farmers, to support ethical business models and to put food on people's tables."